Catharsis - (noun) the process of releasing, and thereby providing relief from, strong or repressed emotions
I. Luxury
Catharsis is a process of unburdening, and we believe luxury is a different kind of unburdening. We aspire to make you feel at ease whenever you use our products, take space from the rat-race of the world, and know for that moment of self-care you can find beauty and tranquility. Every online purchase comes with some form of the Cathartic Ritual - something to help remind you of how this time is for you and your beauty.
Luxury Continued
Every Catharsis Co. product has renowned ingredients sourced from all over the world, at the highest quality. Pesticide Free Green Tea; Wildcrafted Tepezcohuite; the latest and greatest in peptides and microencapsulation. The purest ingredients at efficient concentrations, and fair trade whenever available. With formulas trialed hundreds of times to make sure they're worthy of your beauty
II. (Self) Love
Skincare is about love. Self-love. Shared love. Commercial society would have you believe that skincare is about comparison - comparing yourself to others, comparing yourself to people that have been altered via photoshop, and comparing yourself to people that don't even exist.
(Self) Love continued
It's not. It's about you, taking the time to appreciate yourself, and revitalize yourself. The results come from your consistent efforts, and it is always your beauty that comes through your efforts. We at Catharsis Co. strive, more than anything else, to encourage self-love. If you feel beautiful, please let us know. It would make our day
The Two Parts Of A Cathartic Company
1 Part
Fantastic Formulas
- Safe, Effective Products Based On Proven Science To Give You The Results You Need

- Products That Create Beauty and Opportunities For Self-Love In Your Busy Life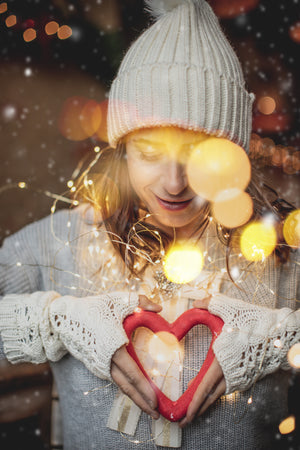 1 Part
Love and Self-Care
- A Skincare Practice That Focuses On Love and Beauty for your own sake

- Creating A Community Of People Who Support Each Other's Growth And Beauty
III. Service
Many skincare companies take a retrospective look when formulating - continuing to reinvent the Wheel.
While this philosophy is good when increasing accessibility, Catharsis Co. recognizes that luxury skincare must push the envelope - not only creating unforgettable experiences for people who love and use Catharsis Co. products, but also addressing the concerns of those who use skincare by leveraging scientific curiosity and procedure. Today's questions, like "Are any fragrances safe in leave-on products?" deserve answers in an honest, proven, and timely fashion.
Luxury Requires A Growth Mindset
Service Continued
Luxury skincare should be a dialogue led by patrons of skincare and answered by the industry. Catharsis Co. works everyday to make that a reality.
Pictured here, are our first attempts at creating a better Ascorbic Acid product than the skincare industry currently has - microencapsulated to increase efficacy, safety, and product longevity. We believe that you deserve the best, and we will Always Work For You.